Tuesday, May 29, 2012
Bollywood News, Celebrity News, Bollywood Gossip, Bollywood Movies, Style, Fashion, Photo Gallery, Videos: Bollywoodlife.com
BOL BACHCHAN digital poster: Unimaginative!
May 29th 2012, 07:12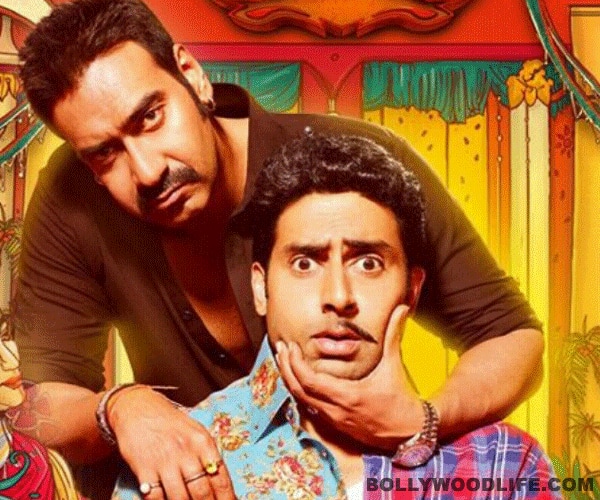 Rohit Shetty goes digital with the poster of his next film, but does an uninspiring job of it
Rohit Shetty's Bol Bachchan is said to be inspired by Hrishikesh Mukherjee's cult comedy film Gol Maal, but it looks like anything but that. This Ajay Devgn-Abhishek Bachchan-starrer has Asin and Prachi Desai playing the leading ladies. So far Bol Bachchan looks like any other Rohit Shetty film, blowing up cars, gravity-defying action sequences, loud characters and slapstick comedy. We wonder why the makers even bothered to point out that their film is inspired by Gol Maal? The digital poster of Bol Bachchan is out and wethinks it is a pointless exercise. The digital poster of Ajay Devgn's Son Of Sardaar is way better as it is more like a teaser and pulls you in. One person who would be happiest about Bol Bachchan though is Jr Bachchan, who might just manage to find a hit film after a string of duds. Were you impressed by the promos of this comic caper?
ALSO READ: BOL BACHCHAN poster: Does Abhishek Bachchan have a double role?
BOL BACHCHAN trailer: The Ajay Devgn and Abhishek Bachchan-starrer is a typical Rohit Shetty entertainer!