Saturday, May 26, 2012
Bollywood News, Celebrity News, Bollywood Gossip, Bollywood Movies, Style, Fashion, Photo Gallery, Videos: Bollywoodlife.com
COCKTAIL song: Tumhi ho bandhu
May 27th 2012, 04:00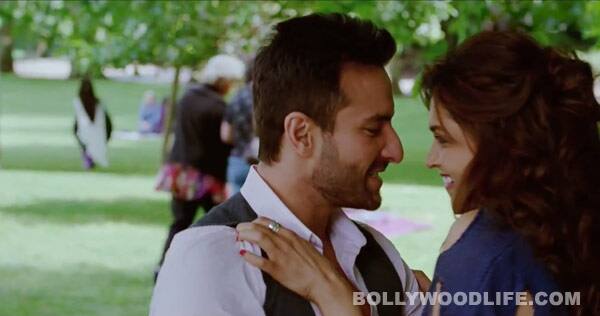 Watch Saif Ali Khan, Deepika Padukone and Diana Penty have a blast at a beach party
The trailer of Homi Adajania's Cocktail has been getting rave reviews and it has crossed the one million mark on YouTube within four days. The makers have now released the promo of the first song – Tumhi ho bandhu – a peppy number, ideal to groove on, especially if you are in "high spirits". Diana Penty showcases her not-so-great dancing skills, and it's fun to watch a big crowd do semi-classical moves on this track. It is a perfect beach party song, where Saif Ali Khan and Deepika Padukone break free and let their hair down.
Sung by Neeraj Shridhar and Kavita Seth, the tempo of Tumhi ho bandhu fluctuates as the beats change gears several times. The lyrics are inspired from the Sanskrit prayer Shri Vishwanatha Suprabhata (morning salutations to Shiva). Well, we loved it. Watch the video, and tell us what you think.
ALSO WATCH:
What are Saif Ali Khan, Deepika Padukone and Diana Penty doing in Homi Adajania's 'Cocktail'?