Sunday, May 27, 2012
Bollywood News, Celebrity News, Bollywood Gossip, Bollywood Movies, Style, Fashion, Photo Gallery, Videos: Bollywoodlife.com
Deepika Padukone steps into Kareena Kapoor's shoes
May 27th 2012, 10:30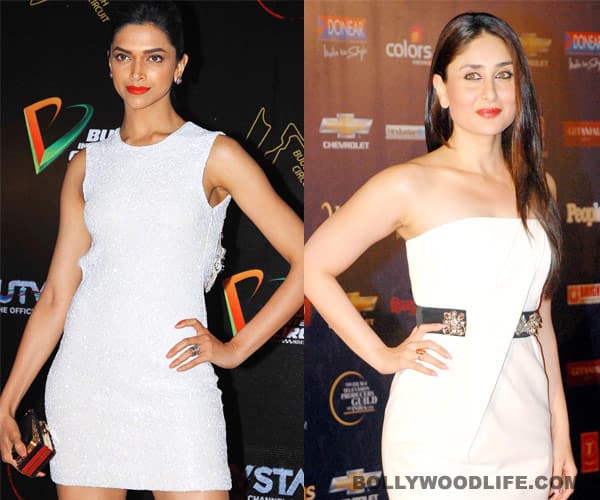 Not literally. The leggy lass has signed on to do a thriller that was originally offered to Bebo
Ekta Kapoor and Karan Johar's hunt for a leading lady opposite smooching star Emraan Hashmi has ended. According to our darling detective, the buddies turned business partners have approached Deepika Padukone for the lead role.
If you remember, Karan and Ekta had spoken to Kareena Kapoor for the film, but she cited the typical 'date problems' and excused herself out of their co-production. Some people insisted the Heroine leading lady genuinely didn't have time to accommodate the thriller, and some folks said that she wanted her film with KJo to be one of his typical larger than life, sweet and sappy dramas. But we think the truth is that the glam diva wasn't too kicked about starring opposite the hero of the masses, Emraan.
Coming back to Deepika - our insider tells us that initially she wasn't certain about her pairing opposite Emmie. And why not! She's working with top stars like Rajinikanth in Kochadaiyaan, Shahrukh Khan in Chennai Express and Ranbir Kapoor in Yeh Jawani Hai Diwani! But it seems that after hearing the news that Jannat 2 collected Rs 10 crore at the box office on the first day itself, Dippy was convinced that Emmie is a rising star with a bright future.
A little more on the leggy lass – we hear that her professional attitude and hardworking nature is pushing her career to great heights. Maybe Bebo should watch out for Dippy. Otherwise the former model-babe will not only step into the reigning queen's shoes, but also take away her numero uno title!