Sunday, May 27, 2012
Bollywood News, Celebrity News, Bollywood Gossip, Bollywood Movies, Style, Fashion, Photo Gallery, Videos: Bollywoodlife.com
Ferrari Ki Sawaari music review: Endearing!
May 28th 2012, 05:16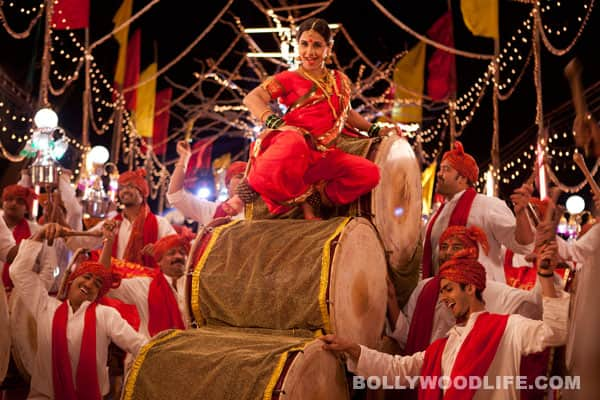 Music director: Pritam
Lyrics:
Rating: **1/2
I was excited about listening to the soundtrack of this Vidhu Vinod Chopra movie, because Pritam, who is known for his popular style of music, was headed out of his comfort zone to compose for a slice-of-life film, Ferrari Ki Sawaari. He had to keep it simple and endearing. The question is: did he manage to make an impact? Yes, but only to an extent.
Ae mann is a waltz number sung by Shyamantan Das – a popular participant of the singing reality show Chote Ustaad – and it is the best song on this album. The young singer does complete justice to the soul searching number. His voice mirrors the innocence and confusion of childhood. Young back-up vocalists add a new dimension to the track.
Rusy's Theme is heart-touching. With no words to reply to, it blends the Hawaiian guitar, mouth organ, harmonica, saxophone and xylophone to create a lovely melody.
Goodnight is a soothing lullaby sung by a mother to her son. Priyani Vani Pandit does complete justice to this dreamy song and complements the piano and violin solos perfectly.
I thought that Mala jau de would stick out like a sore thumb in this heartwarming soundtrack, but thankfully it doesn't. It's actually a Koli song in the garb of a lavani! Guess calling it a lavani was more of a promotional tactic. Urmila Dhangar brings authenticity to the number with her powerful voice. Pritam has done a live recording of dhols, tablas and trumpets, bringing out the Marathi flavour. Despite the orchestration and great vocal rendition, the song fails to leave an impact, mainly because the tune itself isn't fresh enough!
Maara re is a song about cricket, and has nothing new to offer in the lyrics. With so many songs on cricket already doing the rounds, Maara re needed a really catchy tune and words that can hook you, to make some kind of mark. It could make its way to the DJ console at next year's IPL though!
The cutest song of the lot is Chal ghoome, sung by Shaan. It reminds you of melodies like Sare sare ke sare ga ma ko lekar from Parichay – it's simple and fun. Aayush Phukan and Boman Irani's expressions like 'yo' and 'hey hey' intersperse Shaan's singing. Super sweet!
All in all, it's a heartwarming album with songs that are situation-based. Worth a listen!