Monday, May 28, 2012
Bollywood News, Celebrity News, Bollywood Gossip, Bollywood Movies, Style, Fashion, Photo Gallery, Videos: Bollywoodlife.com
ISHTAM movie review: The film fails to make an impression
May 28th 2012, 12:10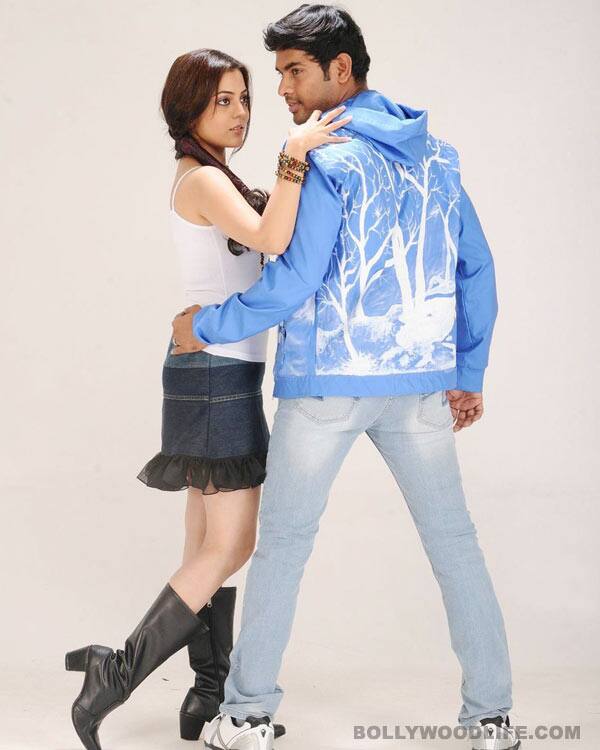 Not all remakes are successful. While some, like Pokkiri and Kadhalukku Mariyadhai, went on to become blockbusters, others, such as Vaanam and Thillalangadi, simply bombed at the box-office
And along comes Ishtam, inspired by the Tollywood hit Yemaindi Vela. The story first: Saravanan (Vimal) and Sandhya (Nisha) are lovers who fall apart due to a difference of ideas. Saravanan, a happy go lucky guy, gets on with life, having a ball in the company of his friend Thiyagu (Santhanam). But fate makes Saravanan and Sandhya meet again. They realise that they are made for each other and decide to tie knot. However, destiny has different plans.
Vimal, for the first time in his career, plays an urban youth. While his costumes and hairdo help give him style, his dialogue delivery takes the sheen off the character. Kajal Aggarwal's younger sister Nisha Aggarwal, who also featured in the original, makes her debut in Kollywood with Ishtam. She emotes well, reminding audiences of her sister. Santhanam, as usual, is like a one-man army lending solid support to the proceedings. But how long he is going to manage with double-entendre and dialogues criticising women? Others in the cast are merely adequate.
Music by Thaman is average. While some of his songs are foot-tapping, his background score fails to sustain any interest. Cinematography and other technical departments are okay. While the film entertains to an extent in the first half, it falls flat after the interval. Scenes that have no connection and have nothing new to offer test one's patience. Also, debutant director Premi Nizar seems to have hardly bothered to 'Tamilise' the content, while translating the script from Telugu. As a result, Ishtam, despite an interesting storyline and good star cast, fails to make a big impression.