Tuesday, May 29, 2012
Bollywood News, Celebrity News, Bollywood Gossip, Bollywood Movies, Style, Fashion, Photo Gallery, Videos: Bollywoodlife.com
Rekha to work again with 'Umrao Jaan' filmmaker Muzaffar Ali?
May 30th 2012, 04:30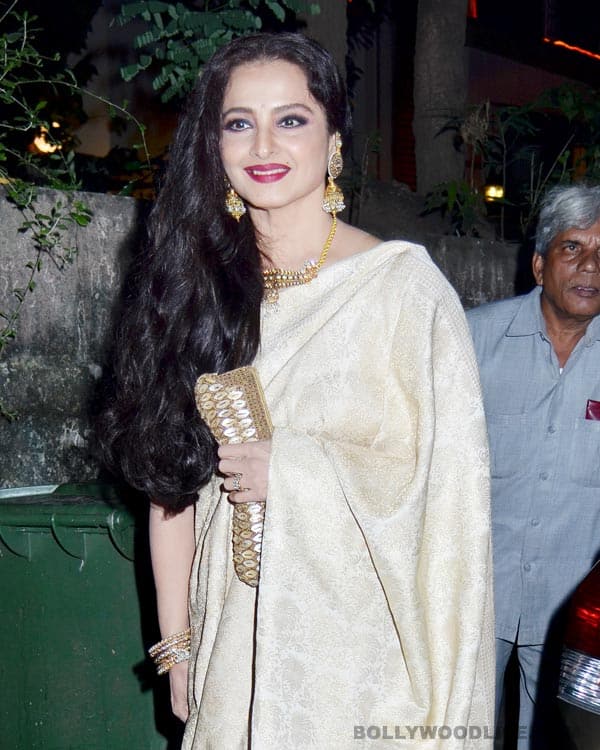 The man with many passions is all set to return to Bollywood with the sequel of the 1981 classic
After watching the reigning queen of the 70s play a courtesan in Muzaffar Ali's beautifully-crafted Umrao Jaan, the audiences hoped to see more of the multi-talented filmmaker's work on the big screen. However, he chose a less glamorous life in his hometown Lucknow, and whiled away his time in painting, making music and designing.
In the late 80s, Ali did ambitiously set out to make another passionate drama titled Zoonie, starring Dimple Kapadia. The film was based on the life of Habba Khatoon, the wife of the last independent king of Kashmir, Yousuf Shah Chak. But due to the sudden militancy at that time in the state, Ali's film got shelved mid-way.
But all that is a thing of the past, according to the latest chinwag. We hear that the filmmaker is working on a new script with Javed Siddiqui (the writer of Umrao Jaan). The film is an extension of Ali's 1981 classic hit. In an interview the writer confirmed the news: "Yes, I'm working on a script for Muzaffar saab and we will be working together after 30 years. The film is very much on the lines of a sequel to Umrao Jaan."
Since Ali created unparalleled magic with Rekha in Umrao Jaan, he has sent out feelers to the veteran actor to make a brief appearance in the sequel of his 1981 hit film. Maybe the filmmaker can get the diva to lip sync to the modern version of Dil cheez kya from the original and have the nation go gaga all over again!