Wednesday, May 30, 2012
Bollywood News, Celebrity News, Bollywood Gossip, Bollywood Movies, Style, Fashion, Photo Gallery, Videos: Bollywoodlife.com
Rozlyn Khan goes topless for MS Dhoni
May 30th 2012, 06:44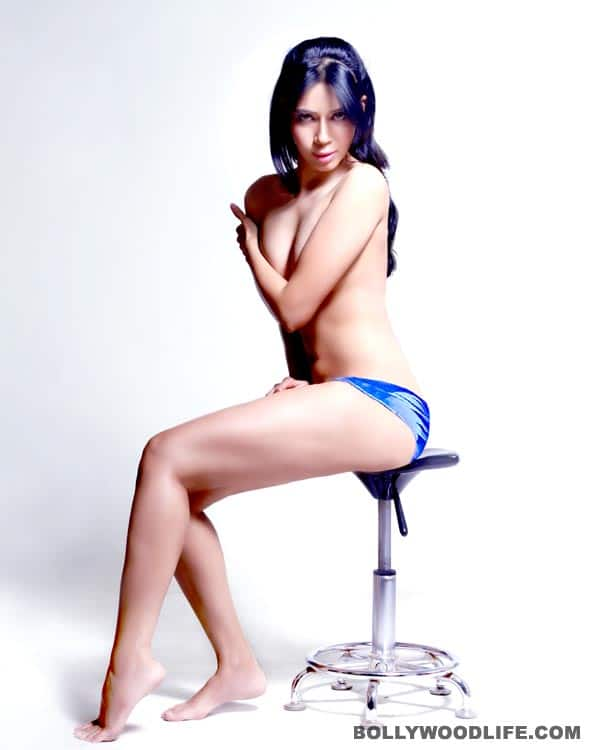 Right after Poonam Pandey shed her clothes and posed nude for Shahrukh Khan, the IPL party girl strips for the Chennai Super Kings captain
MS Dhoni's Chennai Super Kings might have lost the final match against Shahrukh Khan's Kolkata Knight Riders in the IPL 2012, but the Indian captain has a reason to cheer up. While SRK went on to win the elusive trophy and Badshah's victory inspired Poonam Pandey to go nude, Dhoni's popularity motivated little known model Rozlyn Khan to go topless.
Rozlyn recently did a tacky photoshoot and exhibited her unflinching support for Dhoni's men in yellow. She also showed her butt while supporting her favourite team. Before the final game, Rozlyn had announced that she would do a special bikini shoot with captain Dhoni if his team won. Unfortunately, Dhoni's team did not go on to win the match, but that did not stop Rozlyn from doing a dare-to-bare act. "I would like to dedicate my affection towards the team. I am sure they will bounce back in next series but before that they will create a history in the Champions League. What I am doing is a small token of appreciation for their efforts," said the sensational babe, before unveiling her topless shoot for the CSK.
Honestly, we are quite tired of these damsels threatening to strip each time there is an important cricket series. Still, we wonder what the desperate-for-attention gal Rozlyn would have done had the Captain cool pulled of a stunning victory. Would she have beaten Poonam Pandey at her own game? It's time to put your imagination to use Bollywoodlifers!