Monday, May 28, 2012
Bollywood News, Celebrity News, Bollywood Gossip, Bollywood Movies, Style, Fashion, Photo Gallery, Videos: Bollywoodlife.com
Salman Khan to host 'Bigg Boss 6′
May 28th 2012, 12:05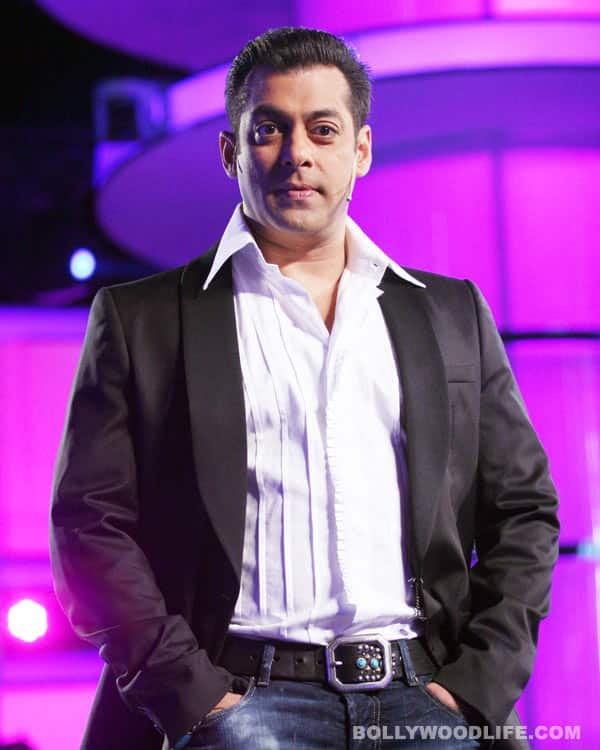 The Bodyguard superstar has always wanted his co-host and dear friend Sanjay Dutt to take charge of the show in its new season
A long while ago we reported that Salman Khan's chock-a-block work diary had made him suggest that the officials of Bigg Boss take Sanjay Dutt as host of the new season of the popular reality show. But we weren't sure if it was a great idea, simply 'coz we thought Baba's shy personality limited him from being an entertaining and engaging host, like his dear dost is. It seems someone else at the BB team felt the same!
There's a new twist in the tale: our buddy the birdie informed us that Salman is working on his dates to accommodate the reality show that will go on air by the end of 2012. The BB officials are tight-lipped on the latest development though. We wonder what the reason is for the Blockbuster Khan to change his mind. Was it the lure of big bucks, or his new diktat to bury his head and heart in work?
Meanwhile, if the news is true, we hope the superstar has taken permission from Mommy to host the sixth season of the reality series. 'Coz during the last season Sallu had said on national television that his mother didn't watch the show as she strongly disapproved of the constant quarreling in Bigg Boss's house.
And so we thought the Ek Tha Tiger star wasn't returning as the host of BB 'coz of mommy dearest's feelings. But we are wrong. Or so it seems.