Wednesday, May 30, 2012
Bollywood News, Celebrity News, Bollywood Gossip, Bollywood Movies, Style, Fashion, Photo Gallery, Videos: Bollywoodlife.com
SATYAMEV JAYATE: Does Aamir Khan deserve a Bharat Ratna?
May 30th 2012, 12:30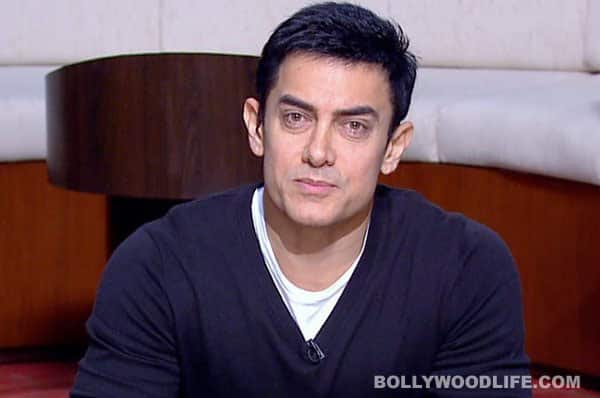 Bihar's health minister wants the actor to be bestowed with India's highest civilian award and seeks his support for Bitia Bachao campaign


Is Aamir Khan eligible for the India's highest civilian award, the Bharat Ratna? Bihar's Health and Family Welfare minister Ashwini Kumar Choubey wants the honour for the actor-filmmaker, as he is very impressed with how Aamir presented the issue of female foeticide on the first episode of his TV show, Satyamev Jayate. But does Aamir deserve the award? Moreover, Choubey wants to rope in Aamir for the state's campaign to save the girl child, titled 'Save Bitia' or 'Bitia Bachao', which is similar to campaigns by other Indian states like Madhya Pradesh and Rajasthan. The minister said, "We'll soon contact Aamir Khan for the purpose."
The episode on female infanticide met with an unprecedented response on May 6, with the Satyamev Jayate website (satyamevjayate.in/) crashing when the show was being aired. The impact of the show was such that several doctors and ultrasound clinics in Madhya Pradesh and Rajasthan were booked in immediate raids.  Further, there has been a crackdown on illegal sex determination cases across India. The most recent case is of an absconding doctor couple from Maharashtra, Dr Sudam Munde and Dr Saraswati Munde who fed aborted female foetuses to the dogs in their backyard.
Female infanticide has been rampant in certain parts of India. We agree that the eradication of the social evil as well as the reform process has been given a huge push by Aamir's Satyamev Jayate. And it's likely to continue to have an impact in the near future, with a few thousand female babies saved. But does that mean Aamir deserves a Bharat Ratna? After all, he is just doing a TV show and one wonders how long he will be able to follow up on the various issues he discusses. What do you think?
View Poll
ALSO READ: SATYAMEV JAYATE Review: Aamir Khan's calculated risk?