Monday, May 28, 2012
Bollywood News, Celebrity News, Bollywood Gossip, Bollywood Movies, Style, Fashion, Photo Gallery, Videos: Bollywoodlife.com
Sonam Kapoor's look in Cannes: Unsurprising
May 28th 2012, 08:30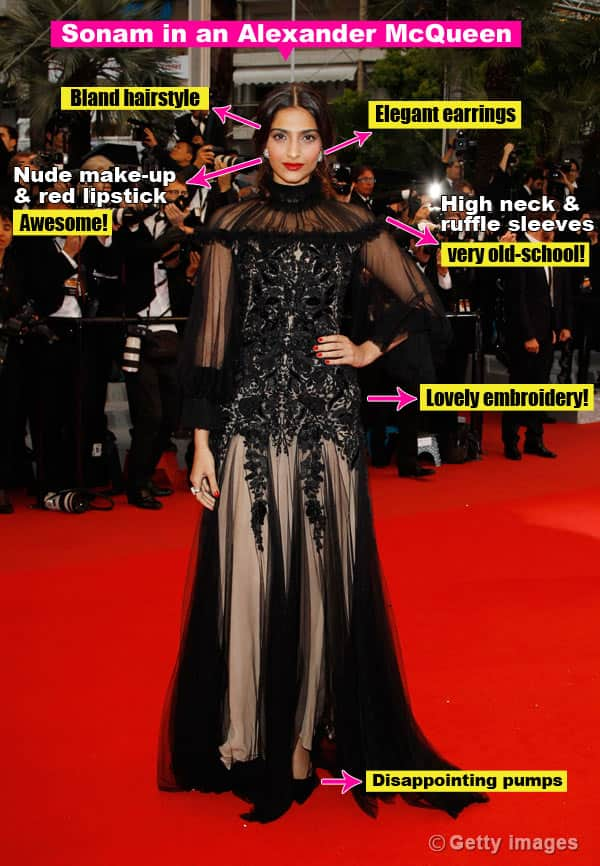 The babe has kept it classic and elegant on the Cannes red carpet this year. But where's the ooh-la-la factor?
For once Sonam Kapoor falls flat on her face when it comes to bringing something new to the table in terms of style. We have absolutely no qualms in saying that Ms Kapoor is supremely predictable when it comes to fashion. And with every appearance she's made at Cannes this year, she has taken a route that's conventional and boring. So as we were skimming through her pictures at the Cannes International Film Festival 2012, we realised that the actor is way too fashion conscious to go off the beaten track. And honestly, we have stopped expecting her to.
Here's what we like and dislike about the look that she opted for at the closing ceremony and 'Therese Desqueyroux' premiere.