Monday, May 28, 2012
Bollywood News, Celebrity News, Bollywood Gossip, Bollywood Movies, Style, Fashion, Photo Gallery, Videos: Bollywoodlife.com
Vidya Balan doesn't care about her fluctuating weight
May 28th 2012, 12:19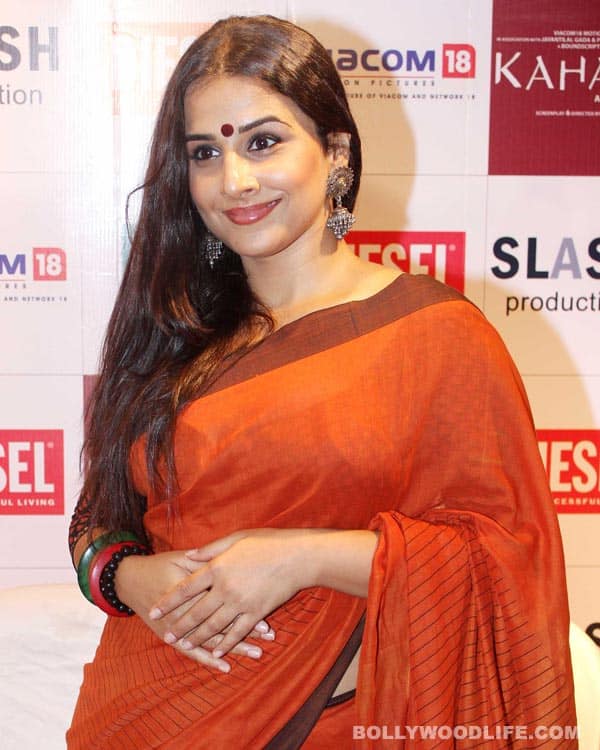 The Dirty Picture actor has worked her way up the ladder in spite of her heavy body type. Vidya Balan is glad that she is well-endowed!
Watch Vidya Balan jiggle her plump body in the Mala jau de song in Ferrari Ki Sawaari and you will get the gravity of Vidya's 'weighty' situation. Ever since her debut film Parineeta, Vidya has only improved in terms of her acting skills and managed to draw the audience's attention to her immaculate performances. Right from Bhool Bhulaiyaa to Paa and from The Dirty Picture to Kahaani, Vidya kept us hooked and not even once did she consider her ballooning body to be a hurdle in her way to success.
"There is too much pressure to fit into a prototype and I don't know why, because this is a world of individuals and we should celebrate that. Sexuality, desirability has nothing to do with body type. It has to do with how you feel from within. I was at my fattest best in The Dirty Picture and I was called the most desirable. So there you go. I am quite well-endowed, so I have no complaints," said Vidya in an interview to a daily.
Vidya is certainly riding the success wave. There's no doubt in our mind about her versatility. We just fear that she shouldn't lose out on a good project because of her ever-growing body!