Thursday, May 31, 2012
Bollywood News, Celebrity News, Bollywood Gossip, Bollywood Movies, Style, Fashion, Photo Gallery, Videos: Bollywoodlife.com
Will Sonakshi Sinha prove her worth as an actor with 'Rowdy Rathore' and 'Joker'?
Jun 1st 2012, 05:22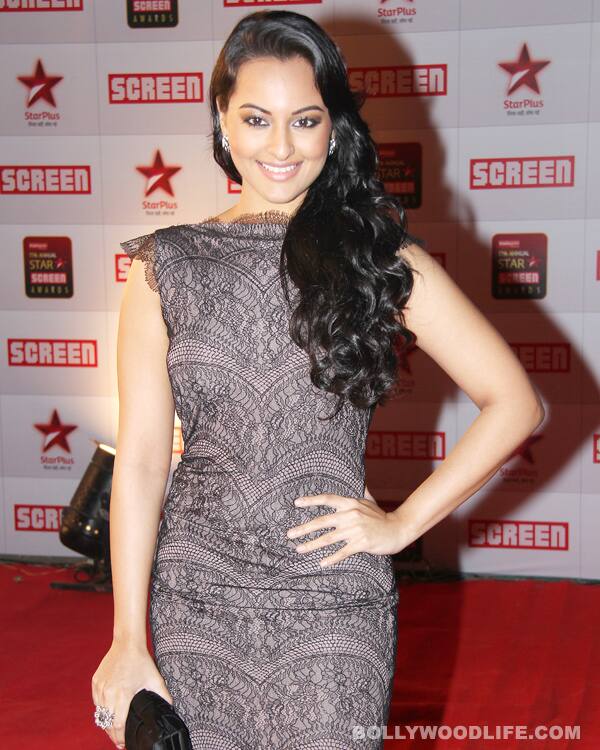 Our tarot card reader tells us if Shatrughan Sinha's daughter will have a successful 2012, and whether she has it in her to be a star
There are a few things to look into here. Firstly, will she prove her worth in these two films. Secondly, her perception of herself. Thirdly, what others will think of her work as an actor (including family and audiences). And lastly, She turns 25 on June 2 – will this year bring her good fortune?
Born on June 2, 1987, Sonakshi Sinha is a Gemini and a number 6. She has great drive, energy and enthusiasm towards her work and strives to succeed in whatever she takes on. Luckily, she has the right numbers for acting and for being a part of this industry. The No. 6 is ruled by the planet Venus, which allows her to take valuable strides towards success. So she is blessed with the right combinations, but is that enough to give her success in her upcoming two films?
Sonakshi does believe, like the Judgement card that it is her time to reap rewards and gain benefits from the hard work that has gone into these films. She is looking forward to these releases since she trusts her abilities as an actor and has strong conviction that she isn't a one film sensation. Her family is being represented by the Sun who provide her with the same encouragement – they are her strong support system who have inculcated a grounded value system. Therefore, they too believe that their daughter will prove her worth.
We have seen that family and friends can be biased, but the audience isn't. Here Tarot shows that her work in Rowdy Rathore will, like the Ace of Cups be appreciated by the masses, but not necessarily by her competitors within the industry. They, like the Moon will be untrustworthy and Sonakshi will find herself facing uncomfortable back biting. Her audiences will enjoy the energy she will bring on screen, but it would be unfair to judge her calibre through this film. I will explain why this is so, but a little further.
Sonakshi expects a great deal from Joker. She, like the Emperor, is quietly confident of her work and believes her role will balance out well. Unfortunately, with the Five of Cups she won't receive the level of appreciation she is expecting. The responses will fall short of her expectations, and won't entirely prove her worth as an actor.
Despite the hot and cold responses from Rowdy Rathore and Joker, there are many positives to follow. Post Sonakshi's 25th birthday, she, like the High Priestess will receive some great roles and opportunities to prove herself. The Magician further explains her ability to tick all boxes and reach a certain bench mark of success in popularity and success in her craft. The films that will prove her calibre are yet to come, hence it will be unfair to judge her so soon. Sonakshi has a good year ahead.