Wednesday, June 6, 2012
Bollywood News, Celebrity News, Bollywood Gossip, Bollywood Movies, Style, Fashion, Photo Gallery, Videos: Bollywoodlife.com
Abhay Deol wants Kalki Koechlin to be his wife!
Jun 6th 2012, 15:00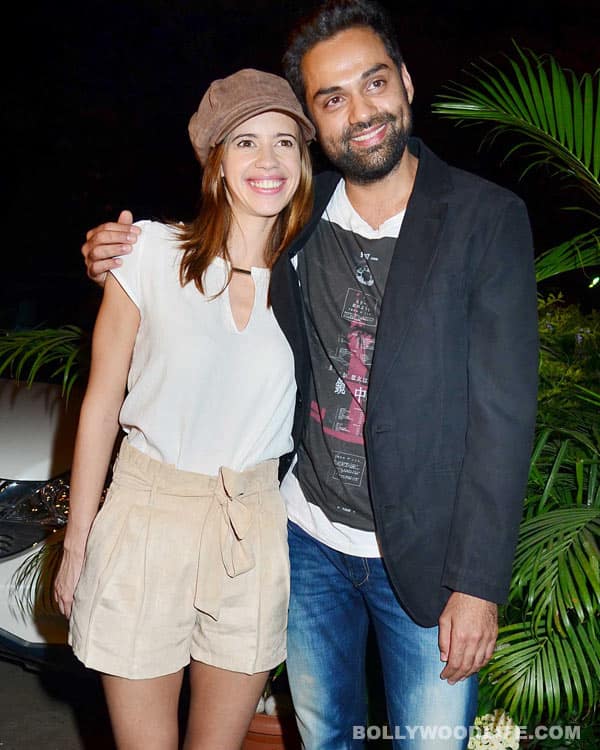 The Shanghai actor seems to be very fond of Anurag Kashyap's better half. Or is he?
The release of Dibakar Banerjee's Shanghai is just around the corner. And just to get people in the mood for the political flick, the cast and director were seen triggering a political debate at the Jawaharlal Nehru University campus, New Delhi.
But while there, a student cheekily asked Abhay Deol what he thought about his co-star, Kalki Koechlin. And do you know what he said? "Kalki is a great co-star to work with. Anurag is a lucky guy. I wish she was my wife." Ahem ahem. But before his stunned audience could respond he added, "She has such beautiful hair and such fair and lovely skin… I wish I was more like her." Awwww!
While we found Abhay's sense of admiration and humour pretty cute, we couldn't help but imagine the dude with Kalki-kind of hair. And must say, we just had to laugh at what our imagination conjured up. Well, same was the reaction of others present at the scene.
But all this makes us wonder if Mr Deol genuinely wanted to be funny or did he add the remark just so that Mr Kashyap doesn't get offended. After all, our buddy the birdie sis tell us that during the DevD shoot Abhay was dead keen on Kalki, and heartbroken that she chose Anurag instead. Wanna talk, Abhay?
Watch this video for a sneak peek at the duo's chemistry during the special screening of Shanghai.