Sunday, June 3, 2012
Bollywood News, Celebrity News, Bollywood Gossip, Bollywood Movies, Style, Fashion, Photo Gallery, Videos: Bollywoodlife.com
ADHINAYAKUDU movie review: It's an overdose of Balakrishna
Jun 4th 2012, 05:54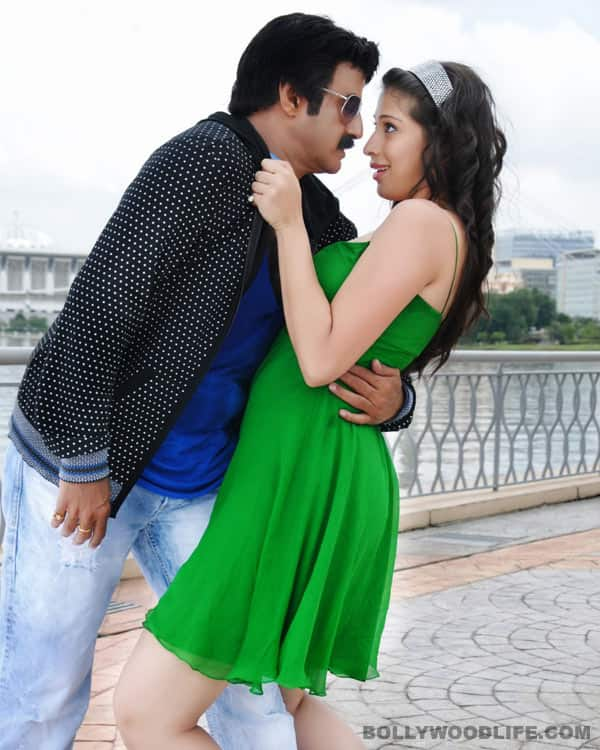 Telugu film Adhinayakudu does not look like a commercial entertainer, but it may appeal to ardent fans of Balakrishna. For others, it would be difficult to endure the loud political drama
In the film, you have to watch not one, but three Balakrishna as he is doing a triple role. His intensive dialogues carry a lot of punch and power and it can appease his fans, but his stylised acting may not be well-received by today's youngsters.The story revolves around a much respected leader Rama Krishna Prasad hailing from Rayalaseema of Andhra Pradesh, who has been targeted by his political rivals. Prasad is known for his influence in Rayalaseema's social and political landscapes. Rivals hire contract killer Kittu, who is actually senior Rama Krishna Prasad's son. Rather than doing his job, Kittu protects his father, which infuriates the villains. Later it is revealed that Rama Krishna is the son of Harischandra Prasad who was a legend in Seema politics. Harischandra Prasad is killed by Kittu, which creates a rift between the father and son.
Tolerating one noisy Balakrishna is more than enough for the audiences, but in this film they have Balakrishna in three different roles and avatars. Director Parachuri Murali has made things worse by writing a script, which is full of illogical and ill-conceived sequences. Technically, Adhinayakudu fails to meet the expectations because of poor production values, bad editing and below average cinematography. Lakshmi Rai and Saloni provide glamour quotient. Veteran artists' roles and performances do not speak much. Kalyani Malik's music is ordinary.
Watch Adhinayakudu only if you are a genuine fan of Balakrishna in particular.
Read more on Balakrishna:
Nandamuri Balakrishna takes a dig at Chiranjeevi
Balakrishna-Chiranjeevi feud heats up on the political front