Friday, June 1, 2012
Bollywood News, Celebrity News, Bollywood Gossip, Bollywood Movies, Style, Fashion, Photo Gallery, Videos: Bollywoodlife.com
Esha Gupta flaunts her dark side!
Jun 1st 2012, 12:17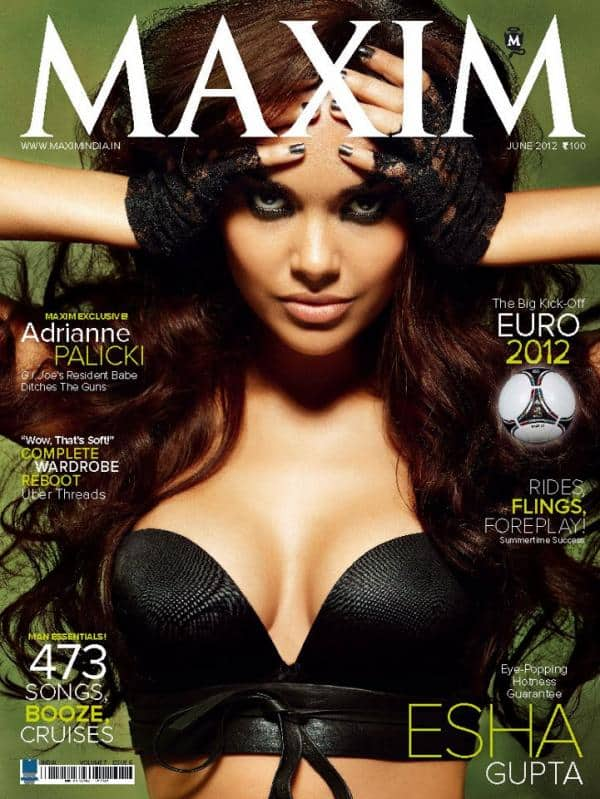 The Jannat 2 babe is a stunner in this cover shot
After grabbing eyeballs with her scorching screen presence in Jannat 2, Esha Gupta has dared to exhibit her inner devil on a magazine cover. We spotted the model-turned-actor on the cover of the June edition of Maxim India and went, 'Wow'! This gal can definitely send temperatures soaring!
Esha's black bra with a tight leather strap accentuates her curvy assets and brings the picture this close to being kinky. Her meandering mane tumbles in a sea of chocolate over her sinewy shoulders. Those sexy translucent netted mittens showing off her black fingernails say a lot about Esha's 'killer' intentions. Her nude makeup and generous pout make for a wild and seductive pose. She creates a stunning impact against an interesting backdrop of olive green. Do you agree?