Monday, June 4, 2012
Bollywood News, Celebrity News, Bollywood Gossip, Bollywood Movies, Style, Fashion, Photo Gallery, Videos: Bollywoodlife.com
Farhan Akhtar-Vidya Balan: The new hot 'jodi'?
Jun 4th 2012, 14:30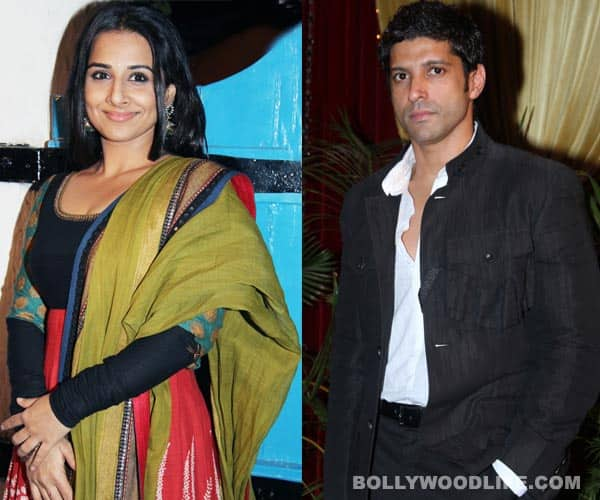 One is like chalk and the other is like cheese, still the diverse actors will come together to create sizzling chemistry onscreen
Vidya Balan and Farhan Akhtar have said 'yes' to the sequel of Pyar Ke Side Effects. The film – titled Shaadi Ke Side Effects – is obvious takes off from where the Rahul Bose-Mallika Sherawat-starrer ended. The sequel unfolds the drama that happens in a married couple's life. This isn't hearsay, the development has been confirmed by the actors and the producer.
The voluptuous babe and the six-packer make an unlikely combination and definitely don't make a beautiful pair, but we think their fine acting skills will make this match worth a watch. If you remember the novelty factor in Saket Chaudhary and Pritish Nandy's film, Pyar Ke Side Effects, was the unusual lead pair, Rahul and Mallika.
The hero is known for his cerebral performances, whereas the leading lady loves the typical singing, dancing and looking pretty routine in movies. Yet, what they created in the romantic comedy made the film a hit among audiences.
We hope Vidya and Farhan surpass Rahul-Mallika's onscreen chemistry and their film does better at the box office. But that's what we think. Are you looking forward to watch the diametrically opposite actors pair up as husband and wife?