Sunday, June 3, 2012
Bollywood News, Celebrity News, Bollywood Gossip, Bollywood Movies, Style, Fashion, Photo Gallery, Videos: Bollywoodlife.com
GANGS OF WASSEYPUR song: Womaniya
Jun 4th 2012, 03:30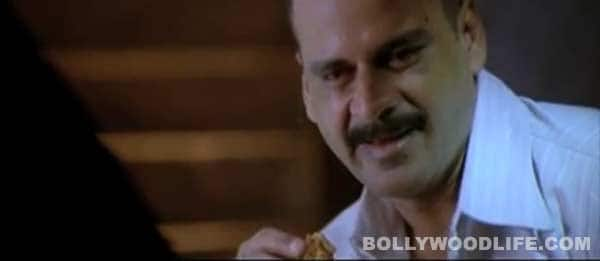 Watch this folk song from Anurag Kashyap's gangster flick
Anurag Kashyap's most ambitious film yet, Gangs Of Wasseypur has managed to impress all those who watched it recently at the Cannes Film Festival. It came as a surprise because Anurag had said that GOW was his most commercial film so far and he only expected Indians to watch and appreciate it, but we heard that it was liked by the international audience too, at the prestigious film fest.
Composed by Sneha Khanwalkar and penned by Varun Grover, the Womaniya song from GOW sounds like a peppy north Indian folk number. The words may be hard to understand if you are not familiar with the dialect spoken in Uttar Pradesh, but it is easy on the ears nevertheless. Sneha has used musical instruments sparsely in Womaniya and it adds to the realism of the film.
Sung by Khushboo Raj and Rekha Jha, the video of this song steams things up with Manoj Bajpayee's roving eye. He is seen getting intimate with the characters played by Reemma Sen and Richa Chadha. The maverick filmmaker has impressed us with whatever we've seen of Gangs Of Wasseypur. Do you think this 'hatke' film might work at the BO?
ALSO READ: Anurag Kashyap wasn't the first choice to direct 'Gangs Of Wasseypur'