Wednesday, June 6, 2012
Bollywood News, Celebrity News, Bollywood Gossip, Bollywood Movies, Style, Fashion, Photo Gallery, Videos: Bollywoodlife.com
HERA PHERI 4: Is Abhishek Bachchan to be blamed for Anees Bazmee opting out?
Jun 6th 2012, 14:30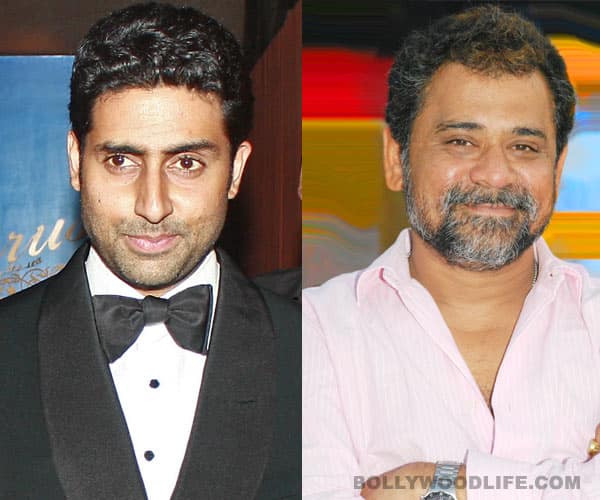 The fourth installment of the Hera Pheri series has been through a plethora of changes, one of which involves its original director being replaced by Neeraj Vora
With the announcement of Hera Pheri 4 came a bunch of rumours suggesting that the original cast had lost interest in the movie and hence the makers would be going ahead with a new set of stars. And now we hear that the movie will feature Abhishek Bachchan, Riteish Deshmukh and Nana Patekar. While director Anees Bazmee didn't object to the change in the star cast then, he was a tad-bit apprehensive about Abhishek's performance after Players tanked.
Now that the Bol Bachchan promos are receiving rave reviews, the makers have decided to go ahead with AB's baby. But apparently Jr Bachchan has put his foot down, saying that he doesn't want to be directed by Bazmee. Sigh! With no other solution in sight, producer Firoz Nadiadwala decided to replace Bazmee with Neeraj Vora.
What's more, Bazmee has confirmed his absence from the sequel saying, "I am not directing Hera Pheri 4." When we asked him the reason, he simply told us, "The star cast has changed. Akshay and all are not there." On the other hand, Nadiadwala has decided to take a diplomatic stance, "Nothing is finalised. By the end of June we will have complete clarity."
But if this makes you wonder about the relationship between this director-producer duo being strained, think again. And that's because Bazmee is all set to direct the forthcoming sequel of Welcome called Welcome Back, again with Nadiadwala.
Anyway. Coming back to Hera Pheri 4, we wonder what lies in store. Can this upcoming movie, with the oh-so-many-changes in place be called the sequel of the original Hera Pheri made in 2000? What do you think, readers?