Monday, June 4, 2012
Bollywood News, Celebrity News, Bollywood Gossip, Bollywood Movies, Style, Fashion, Photo Gallery, Videos: Bollywoodlife.com
JANOO movie review: It will test your patience
Jun 4th 2012, 13:09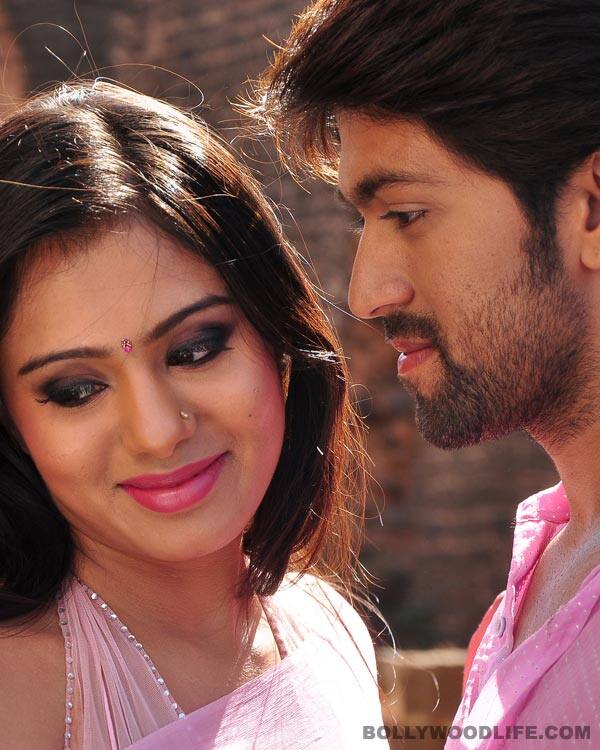 Several recent Kannada films have been based on old films and even older stories This week's release, Janoo, is a perfect example
At first glance, the film may appear to have a new look, but it soon becomes clear that Janoo is inspired by Shahrukh Khan's Dilwale Dulhania Le Jayenge. But it lacks the energy and freshness of the original. The film is about a girl, Janoo, who has lost all her money on a trip to Mysore from Belgaum. The hero embarks on a journey to take her safely back to her home town. En route, the girl falls in love with the hero. The hero manages to bring the girl safely to Belgaum, but the heroine's father attacks him thinking that he has eloped with his daughter. What happens next forms the climax of the film.
The film has nothing new in terms of content. It is slow paced from beginning to end, which is the main reason it fails to create any impact. Moreover, it's very predictable, based as it is on a jaded storyline. Its only saving graces are the technical aspects. The songs and fights are well choreographed and shot. Harikrishna has scored some hummable songs, Swalpa Bitkondu, Kanmuchro Kanmuchhi, Kaddu Muchhi and En Samachara Ri. Equal credit should be given to Harsha and Krishna for choreographing and picturising it wonderfully.
The performances are also nothing much to speak of. Yash looks good in songs and fights. Deepa Sannidhi looks stunning, but has to improve a lot in terms of acting. Rangayana Raghu, Shobharaj and Sadhu Kokila's roles could have been better. Rangayana Raghu and Sadhu are neither serious nor do they make you laugh.  This film will test your patience for sure.
ALSO READ:
ADHINAYAKUDU movie review: It's an overdose of Balakrishna
MANAM KOTHTHI PARAVAI movie review: A family entertainer