Monday, June 4, 2012
Bollywood News, Celebrity News, Bollywood Gossip, Bollywood Movies, Style, Fashion, Photo Gallery, Videos: Bollywoodlife.com
Poonam Pandey wants to make love!
Jun 4th 2012, 08:41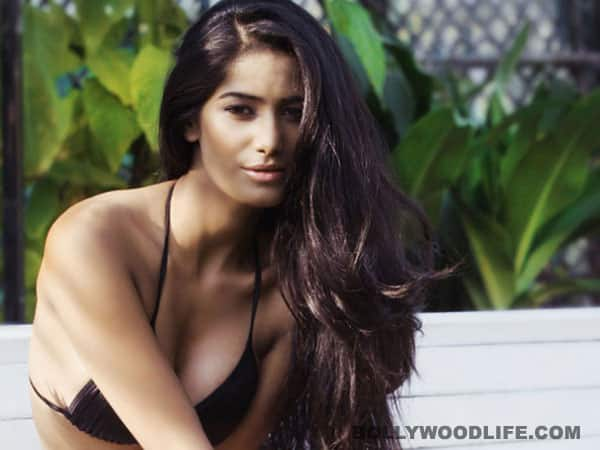 The bindaas babe says she carefully selected a bold film for her Bollywood debut and would not mind doing a lovemaking scene
Wannabe model-turned-actor Poonam Pandey, who has landed her first Bollywood film, claims she turned down a lot of film offers before selecting one that would offer her ample scope to explore her sensual side. "I rejected around 30-40 films, as none of them interested me much. I wanted a great start to Bollywood and my (debut) film gives me that platform," she said to a newspaper.
Twitter's favourite girl recently fulfilled her promise of stripping naked for the game of cricket – she did a full Monty for Shahrukh Khan and the Kolkata Knight Riders after their IPL win. And now she is all set to do some bold scenes for the movie camera. "The film is very different from anything you have seen on screen till now. The bold scenes will be shot aesthetically," she revealed, adding, "If the role demands, I would not mind doing a lovemaking scene."
Wethinks a scriptwriter or filmmaker wouldn't take too much time to incorporate such a scene in a film. So, does that mean Poonam will be the next big stripper on screen?