Wednesday, June 6, 2012
Bollywood News, Celebrity News, Bollywood Gossip, Bollywood Movies, Style, Fashion, Photo Gallery, Videos: Bollywoodlife.com
Rohit Shetty turns bus driver for Abhishek Bachchan
Jun 6th 2012, 11:52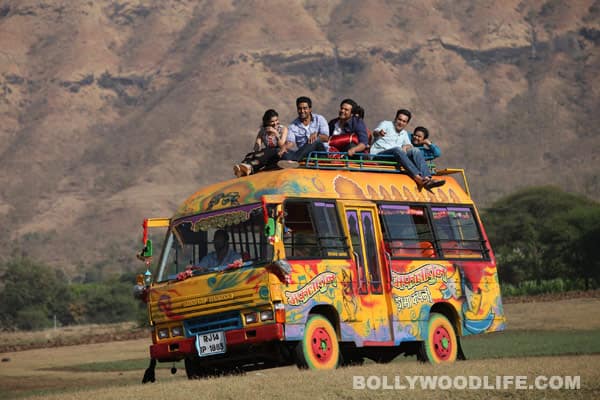 The Bol Bachchan director will be seen doing an unusual stunt in his upcoming comic caper
Rohit Shetty is very particular about actions sequences in his films. All his productions – from the Golmaal series to Singham – feature unbelievable car chases and some high-octane stunts. In fact, Rohit has always taken an active part in creating the stunts his films require. Remember Kareena Kapoor's entry in Golmaal 3, where she's standing on the bonnet of a red sports car? You would be surprised to know that it was Rohit who sat behind the wheel as Bebo did her balancing act.
And now in his forthcoming comic caper Bol Bachchan – starring Ajay Devgn, Abhishek Bachchan and Prachi Desai – the 42-year-old director will be seen driving a bus with the star cast of the film seated on the roof. Though Rohit always showcases larger-than-life action scenes, he also ensures that the stunts are performed keeping in mind the actors' comfort level and, most of all, the safety of the unit. Whenever he feels that the stunt is even slightly dangerous, he takes charge.
We hope that Rohit's fine directing skills, his ability to pull off action sequences and his Midas touch will help a certain young Bachchan bag a much needed hit. Do you think Bol Bachchan will recreate the magic of Rohit's last hit, Singham? The entire Bachchan clan must be keeping its fingers crossed!