Wednesday, June 6, 2012
Bollywood News, Celebrity News, Bollywood Gossip, Bollywood Movies, Style, Fashion, Photo Gallery, Videos: Bollywoodlife.com
ROWDY RATHORE song 'Chinta ta' causes loss for Sanjay Leela Bhansali
Jun 6th 2012, 11:10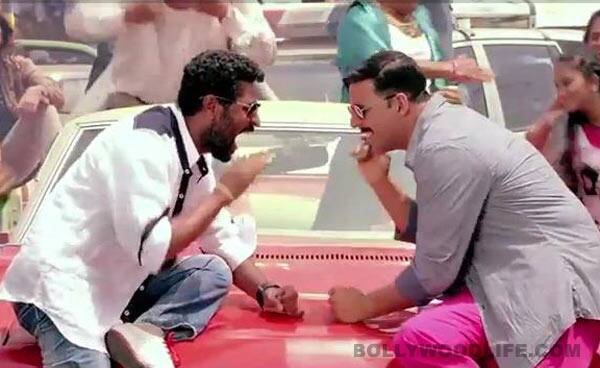 The producer of the Akshay Kumar-Sonakshi Sinha starrer was unaware that he didn't have the rights to remake the song. We don't quite accept that one!
Rowdy Rathore is on its way to becoming the biggest hit of the year so far. But producer Sanjay Leela Bhansali is not all smiles. We hear that Sanjay is unhappy with the fact that he had to shell out an unexpected amount of Rs 50 lakh due to a copyright issue. Apparently, when Sanjay bought the remake rights of the Telugu film Vikramarkudu, he was under the impression that it included the rights to the film's song Chinta ta – something that makes us wonder rather. He later found out that he was wrong. The song still officially belonged to the Hyderabad-based music company Aditya Music and not to the producers with whom Sanjay had made the deal. It seems strange than an experienced filmmaker like Sanjay made such an error, doesn't it?
Anyway, Aditya Music was not amused by Sanjay remaking the song and filed a case in court. The Devdas filmmaker was naturally not interested in pursuing the matter in court and so, after fierce negotiations, the two sides arrived at an out of court settlement. Sanjay paid Rs 50 lakh to the music company for the remake rights of the song. Fortunately for him, Rowdy Rathore has now become a super hit and he has already recovered the amount. No more chinta (worry) for Sanjay!