Wednesday, June 6, 2012
Bollywood News, Celebrity News, Bollywood Gossip, Bollywood Movies, Style, Fashion, Photo Gallery, Videos: Bollywoodlife.com
Salman Khan, Akshay Kumar will not clash at the BO this Eid
Jun 7th 2012, 04:00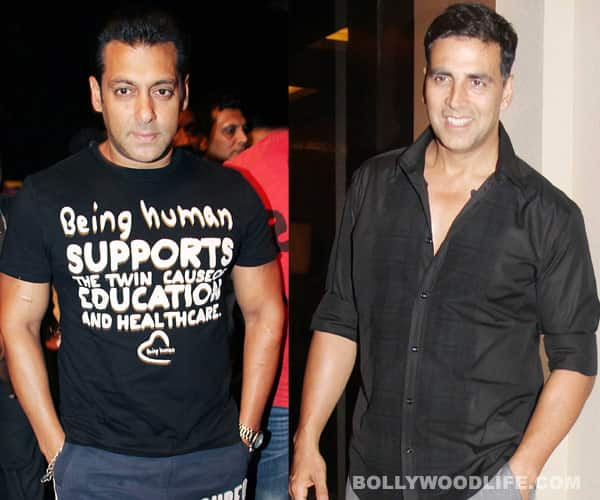 The release of Joker has been postponed to avert a clash with Ek Tha Tiger
Akshay Kumar is on a high these days after the super success of two consecutive films – Housefull 2 and Rowdy Rathore. His next, director Shirish Kunder's ambitious 3D flick Joker was supposed to hot the big screen a few weeks away from Salman Khan's Eid release Ek Tha Tiger. Fans of both Salman and Akki had expressed their concern about releasing their films almost simultaneously, as it might hamper BO collections.
We heard that now the release of Joker has been postponed by a fortnight to avert any possible clash. Confirming the development, Shirish posted an update on Twitter, "To all Salman & Akshay fans who had requested me to shift the release date of #JOKER away from Ek tha Tiger, I hope you are happy now." We heard that the reason for the delay is that the VFX team needs time to complete work on Joker.
As a result, Akshay Kumar's first 3D outing will now be clashing with Kareena Kapoor's Heroine. This does surprise us, since both Joker and Heroine are being produced by UTV. So which one will be moved back or forward?