Thursday, June 7, 2012
Bollywood News, Celebrity News, Bollywood Gossip, Bollywood Movies, Style, Fashion, Photo Gallery, Videos: Bollywoodlife.com
Sanjay Dutt: I believe in woman power
Jun 7th 2012, 07:38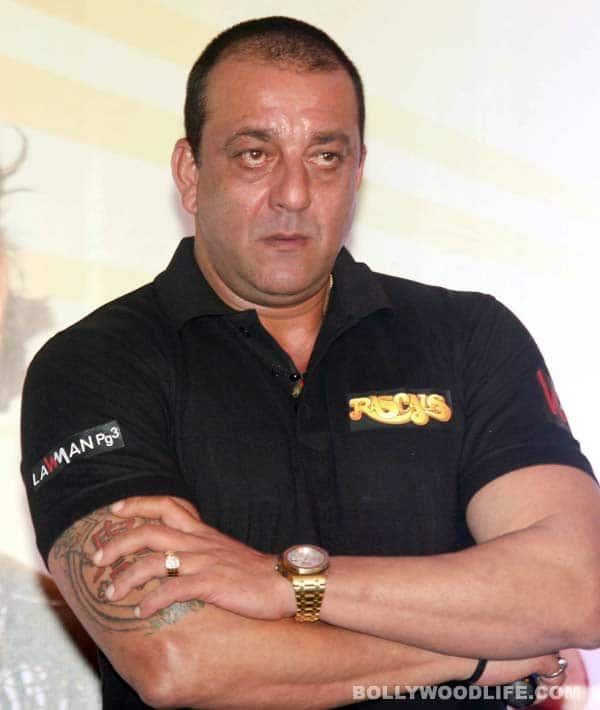 Look who is giving gyaan on women power! It's the same Sanjay Dutt who was against his daughter joining Bollywood. We can't believe the statement has come from the man who once said that Madhuri Dixit should stay at home after marriage
Either Sanju baba is confused or he is lying! In a recent interview to a daily, Sanjay Dutt said that he believes in woman power. Talking about his wife Maanyata, who is the new CEO of Sanjay Dutt Productions, the Agneepath actor said that his wife was hardworking and intelligent and could take the responsibility as a challenge.
But what Sanjay Dutt is saying now contradicts what he had said when his daughter Trishala expressed her keenness to join films. "I am not encouraging my daughter to do films at all. It never happens with the Dutts."
What we fail to understand here is that if Sanju Baba is the flag-bearer of woman power, and if he can hand over the responsibilities of his production company to his 'intelligent' wife Maanyata, why can't his daughter Trishala get into the same business if she's so keen to do so?
Sanjay categorically said that it (working in films) never happens with the Dutts. Now that leaves us more confused. Is Sanjay's wife Maanyata 'Dutt enough' to stay away from the film business, or is Trishala not intelligent enough to work in films?
We know for sure that Sanjay Dutt is insecure and conservative at heart. Remember how he had advised Madhuri Dixit to stay at home, look after her kids and not think of a comeback? And now baba is blabbering about woman power!