Sunday, June 3, 2012
Bollywood News, Celebrity News, Bollywood Gossip, Bollywood Movies, Style, Fashion, Photo Gallery, Videos: Bollywoodlife.com
SATYAMEV JAYATE episode 5: Aamir Khan discusses honour killing
Jun 3rd 2012, 09:09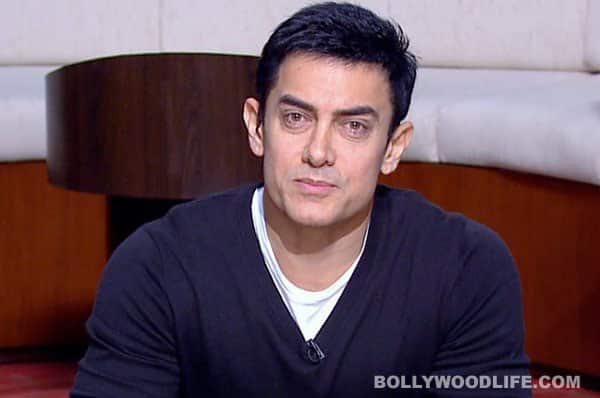 Striking an emotional chord once again, Aamir Khan deals with the grave issue of honour killing bravely
We settle to watch the fifth episode of Aamir Khan's Satyamev Jayate, ably equipped with tissue papers to wipe our teary eyes. It is a given now that Aamir leaves the viewers emotionally choked every week, though not many are keen to start their precious Sundays on a rather sombre note.
While we appreciate Mr Perfectionist's ability to tackle various issues grappling our society, our collective minds and our nation at large. But Satyamev Jayate, has started getting monotonous and even boring. We fear if Aamir is slowly turning out to be the male Oprah Winfrey of India.
It is wise of the show-makers that the topic of discussion is kept a fiercely guarded secret, for if the audience gets to know the subject ahead of the times, anybody can to make out what to expect from the extremely predictable show.
The fifth episode of Satyamev Jayate deals with honour killing. Recently, there has been a spate of honour killings in the country where people are awarded death sentence for marrying against the parent's wishes, having extramarital and premarital relationships, marrying within the same sect (gotra) or outside one's caste. Aamir discusses this grave social practice bravely. Once again he doesn't sit in judgment, but shows no hesitation in voicing his opinion.
On the lop side, we are tired of watching the show's consistently boring treatment. We don't necessarily doubt's Aamir's noble intentions and his ability to make us think together about the challenges we face collectively. But shedding copious amounts of tears every Sunday, which has become a regular feature on SMJ, is a bit much!
ALSO READ: Does Aamir Khan deserve a Bharat Ratna?