Monday, June 4, 2012
Bollywood News, Celebrity News, Bollywood Gossip, Bollywood Movies, Style, Fashion, Photo Gallery, Videos: Bollywoodlife.com
Shahrukh Khan and Salman Khan to battle over football?
Jun 5th 2012, 02:00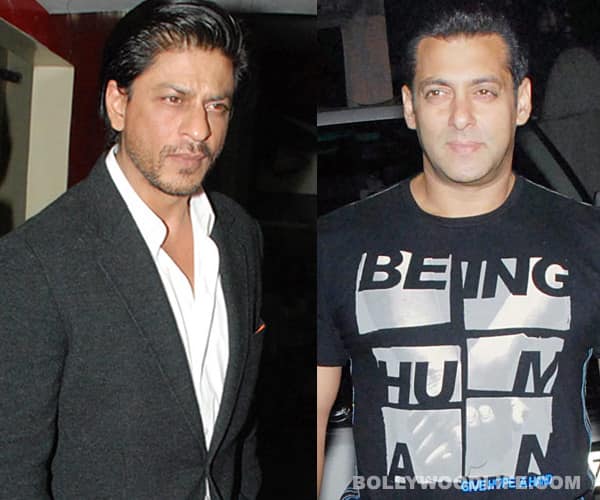 While SRK has established himself in cricket with the IPL, Sallu bhai is the face of Sohail Khan's Celebrity Cricket League. But the two rivals are now planning to turn their attention away from India's most popular sport
After lending their support to cricket, the two Khans of B-town, who can't see eye to eye, are now set to dabble in football. Shahrukh Khan, co-owner of Kolkata Knight Riders' team and a racing league, harbours a wish to buy 50 per cent stake in the Goan football club, Dempo SC. SRK has been a football player since his school days, and his son Aryan is following in his father's footsteps.
Salman Khan, on the other hand, is the official brand ambassador for All India Football Federation (AIFF), the governing body for Indian football. The actor intends to make football and basketball as popular as cricket. The Dabangg actor said in an interview that football is a lot easier to play in comparison to cricket. It's a game with no frills and special gears. But Salman says that before getting into buying a team, he would like to focus on the basics of the game like building more football fields. The actor will then shift his focus to promoting basketball.
This is not the first time that a star has chosen to promote a sport other than cricket. Sanjay Dutt and Raj Kundra (Superfight League –martial arts), Akshay Kumar (Karate), Shilpa Shetty , John Abraham and Dino Morea (football), and Suniel Shetty (Hockey) have all done it. What we would like to see is, whether Salman and Shahrukh's support helps these two sports increase their popularity in India.