Friday, June 1, 2012
Bollywood News, Celebrity News, Bollywood Gossip, Bollywood Movies, Style, Fashion, Photo Gallery, Videos: Bollywoodlife.com
Shahrukh Khan switches from cricket to soccer!
Jun 1st 2012, 11:41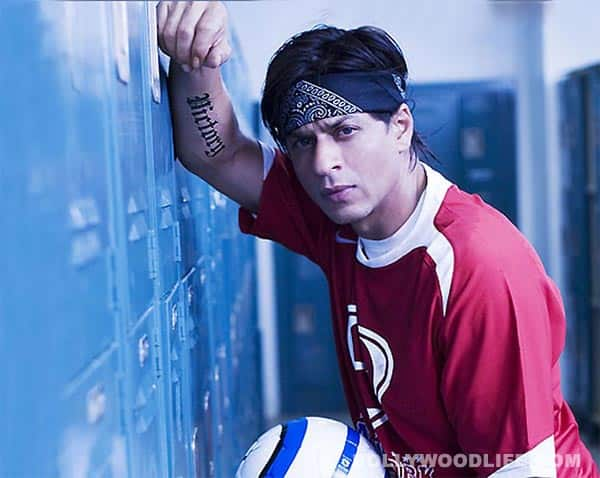 After tasting success in IPL 5, Bollywood star Shahrukh Khan is now keen to buy a stake in I-League champions Dempo
Goa-based soccer club Dempo's secretary-general Armando Colaco said Friday that Shahrukh, who owns Indian Premier League (IPL) champions Kolkata Knight Riders, has shown interest in picking up stakes in the club and talks are at an initial stage. "Shahrukh has shown interest in Dempo. Talks are still going on and it will take some time to finalise the deal. The modalities are yet to be worked out," said Colaco. Asked if Shahrukh will also be the brand ambassador for the Goan club, Colaco said: "We are still working out how to use Shahrukh's image to boost the club. Hopefully we will have a great deal."
Dempo, India's most successful club in recent times, has an annual budget of around Rs 12 crore. Shahrukh's involvement will surely be a boon for the club. Dempo have won the I-league thrice since it was launched in 2007-08. They have also won the erstwhile National Football League twice in 2004-05 and 2006-07. Dempo are also the only Indian club to make the semi-finals of the AFC Cup, Asia's second tier club competition, in 2008.
Over the past couple of years, a number of celebrities have shown interest in promoting Indian football. In 2009, the All India Football Federation (AIFF) roped in Salman Khan, Shahrukh's arch-rival, as brand ambassador. Bollywood actor Shilpa Shetty and her industrialist husband Raj Kundra, who are co-owners of IPL franchise Rajasthan Royals, had also shown interest in playing an active role in Indian football. Among other IPL owners, Vijay Mallya, who owns Royal Challengers Bangalore, is the chief sponsor of Kolkata giants East Bengal and Mohun Bagan.