Monday, June 4, 2012
Bollywood News, Celebrity News, Bollywood Gossip, Bollywood Movies, Style, Fashion, Photo Gallery, Videos: Bollywoodlife.com
Shahrukh Khan to revisit 'Dilwale Dulhania Le Jayenge'!
Jun 4th 2012, 13:30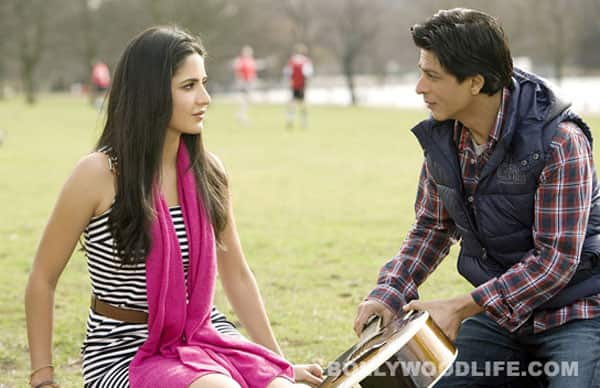 That's the latest buzz about his as-yet-untitled venture with Yash Chopra and Katrina Kaif
If Salman Khan can do it then why not Shahrukh Khan! Li'l birdies are excitedly chirping away that SRK will reprise his iconic character of Raj Malhotra from Dilwale Dulhania Le Jayenge in his upcoming film, directed by Yash Chopra. The buzz is that Shahrukh will have two looks in this film – which is not called London Ishq. He'll play a young man in his twenties happily romancing Katrina Kaif, and later, a more mature individual in his forties. The storyline, we hear, takes a leap of around fifteen to twenty years. Was that Ekta Kapoor's idea? We wonder!
Come to think of it, Shahrukh revisiting Raj Malhotra shouldn't be a surprise. Isn't Salman doing the same thing in his next film with Rajshri? After all, Shahrukh is as close to the Chopras as Salman is to the Barjatyas. Raj is as iconic for SRK as Prem is for Sallu. Now that Sallu is revisiting Prem in Rajshri's Bade Bhaiyya, can Shahrukh be far behind? Actually, since the Chopras have already started shooting and the Barjatyas have just completed their script, you could argue that in this race at least, Shahrukh is the one who is way ahead. But who will emerge the winner? Any guesses?
ALSO READ: Can Katrina Kaif recreate the chemistry Shahrukh Khan shared with Kajol?
Yash Chopra's film with Shahrukh Khan and Katrina Kaif not a 'Daag' remake!