Wednesday, June 6, 2012
Bollywood News, Celebrity News, Bollywood Gossip, Bollywood Movies, Style, Fashion, Photo Gallery, Videos: Bollywoodlife.com
'Teri Meri Kahaani' exclusive photo-shoot: Shahid Kapoor and Priyanka Chopra sizzle
Jun 7th 2012, 05:02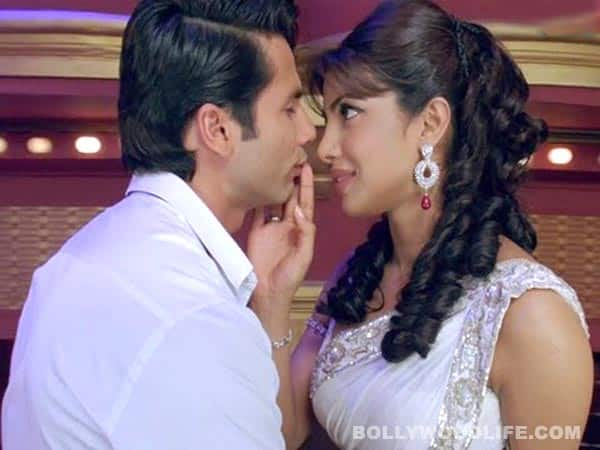 The lead pair of Teri Meri Kahaani posed happily for the lens and gave you some sparkling moments to cherish. Take a look!
Shahid Kapoor and Priyanka Chopra are coming together in a film after three years. After showcasing their scorching chemistry in Kaminey in 2009, PC and Sasha are now keen to set the screen ablaze with their forthcoming release, Teri Meri Kahaani. We caught the two good looking actors at an exclusive photoshoot for Filmfare, and watched some fun moments that just reinforced our theory that the two stars are more than just 'good friends'.
While Sasha looked suave, debonair and absolutely charming in his tuxedo, Priyanka Chopra won hearts with her chic evening wear and incredible style quotient. What grabbed our attention instantly was the undeniable camaraderie between the once allegedly loved-up couple.
You don't need to be a body language expert to decode what's brewing between the two. Are old flames waiting to be rekindled, or is it just that the two immensely talented performers are showcasing their acting skills for all to see? You decide!