Friday, June 1, 2012
Bollywood News, Celebrity News, Bollywood Gossip, Bollywood Movies, Style, Fashion, Photo Gallery, Videos: Bollywoodlife.com
What made Madhuri Dixit laugh non-stop?
Jun 1st 2012, 11:23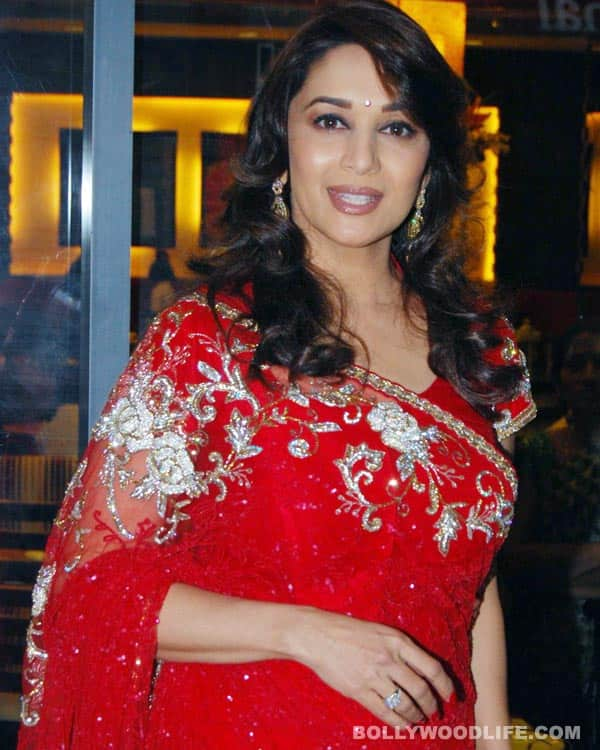 The Dhak dhak girl couldn't stop her laughter while watching Farah Khan's acting debut
The trailer of Bela Bhansali Sehgal's directorial debut Shirin Farhad Ki Toh Nikal Padi did crack us up, especially because of the crackling chemistry between debut actor Farah Khan and her co-actor Boman Irani. While some cynics argue that the humour in SFKTNP is over the top, wethinks it works for the film. We heard that Madhuri Dixit, who was present at the screening of the trailer laughed non-stop when it was shown. In a recent interview an excited Farah said, "I was the only one talking to Madhuri. When Sanjay Bhansali and Boman Irani saw what she looked like, they lost their tongue. She looked stunning. She was too sweet. She laughed non-stop while watching the trailer of my film." Wethinks this film about the love story of middle-aged protagonists will be a fun watch.
ALSO READ: SHIRIN FARHAD KI TOH NIKAL PADI poster: Farah Khan and Boman Irani make a cute couple!